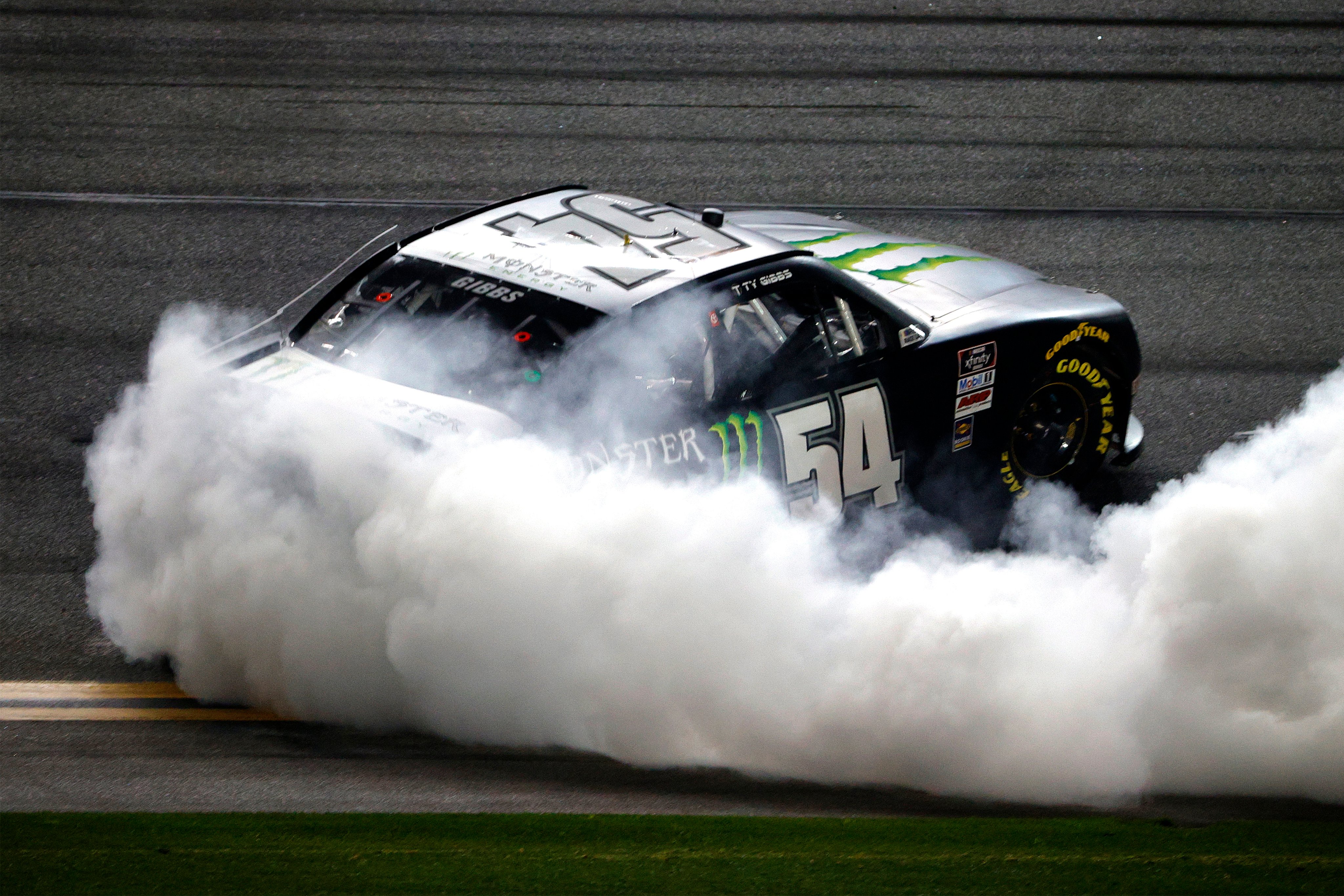 Ty Gibbs managed the unthinkable with a stunning debut win at the NASCAR Xfinity Super Start Batteries 188 at the Daytona Road Course.
Gibbs managed to hold off reigning champion Austin Cindric in a race that went to two overtimes, making impressive ground with each OT restart.
Ty Gibbs took the chequered flag 1.7s ahead of Cindric with the former taking the #54 Toyota Supra, owned by his grandfather, Joe Gibbs, to victory lane. Ty is only the 6th driver in NASCAR history to win on debut.
"I just cannot thank everybody right now. Really this is like a dream come true for me; it's just awesome," said Gibbs in his post-race interview.
"I really didn't think I had it there. I fought back and we won."
It was a good day at the office overall for Joe Gibbs Racing with teammates Daniel Hemric and Brandon Jones coming home in third and fourth respectively.
Cindric was gunning for 2 from 2 in 2021, but a collision with AJ Allmendinger at the close of Stage 1 saw the #22 Mustang take a large amount of damage that remained a hindrance for the duration of the race.
"Obviously I don't want to be racing to a stage that aggressively. I'd love to see a replay and hopefully we can avoid something like that because obviously A.J. and I were going to be fighting for a win later," said Cindric.
"I hated having that much damage to our PPG Ford Mustang that early. Just seemed like he was trying to block there; don't know if he knew I was there or not. Sucks it's over with (but) we salvaged a good finish. Congratulations to Ty."