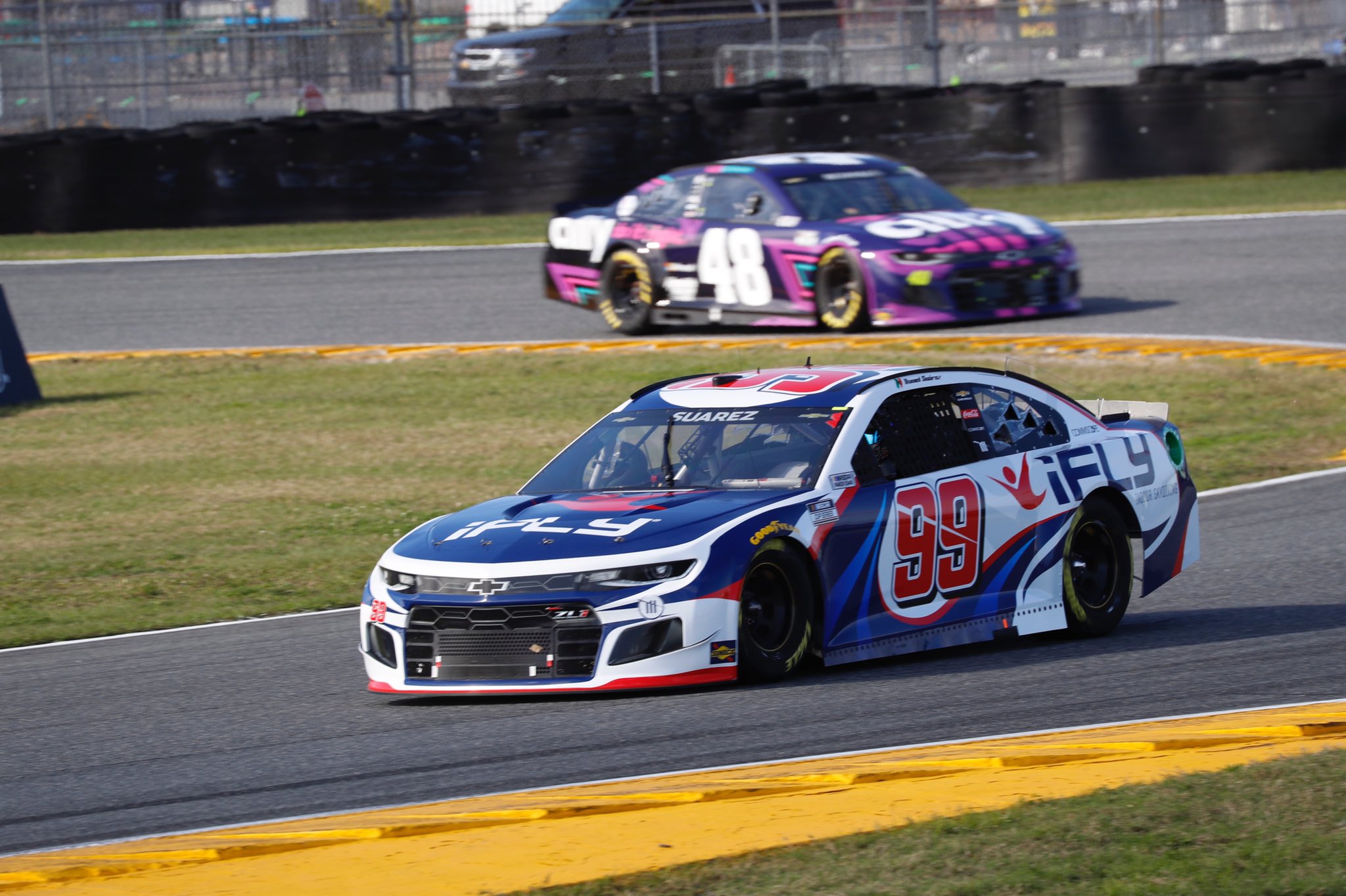 Daniel Suarez had one of the toughest fights to 16th place of his career. However, it wasn't dictated by fending off drivers around him, he was fighting to keep the contents of his stomach in situ.
Suarez said he was feeling ill with about 25 laps to go at the Daytona Road Course, vomiting in his helmet ten laps later after which a further 3 cautions prolonged his suffering.
Side note: I started to feel sick with 25 laps to go and threw up in the car with 15 laps to go (yes, inside the helmet 😷)
Those last 15 laps were definitely NOT fun to run… You guys can imagine… 🥴

— Daniel Suárez (@Daniel_SuarezG) February 22, 2021
Despite the distraction, Suarez powered on home to 16th – his best finish since the end of 2019. Suarez ended 2019, still at Stewart-Haas, with a 14th at Homestead Miami. 36 races later, Suarez hadn't since broken into the top 18.
NASCAR's next outing takes us back to Miami where Suarez will look to continue this upwards form into co-owner Pitbull's home race.